---
Start your day with Lamar Milk
Our aim is to continue to provide the best quality of milk in the market becoming a world class brand, and improve our consumers quality of life through integrity, quality and innovation.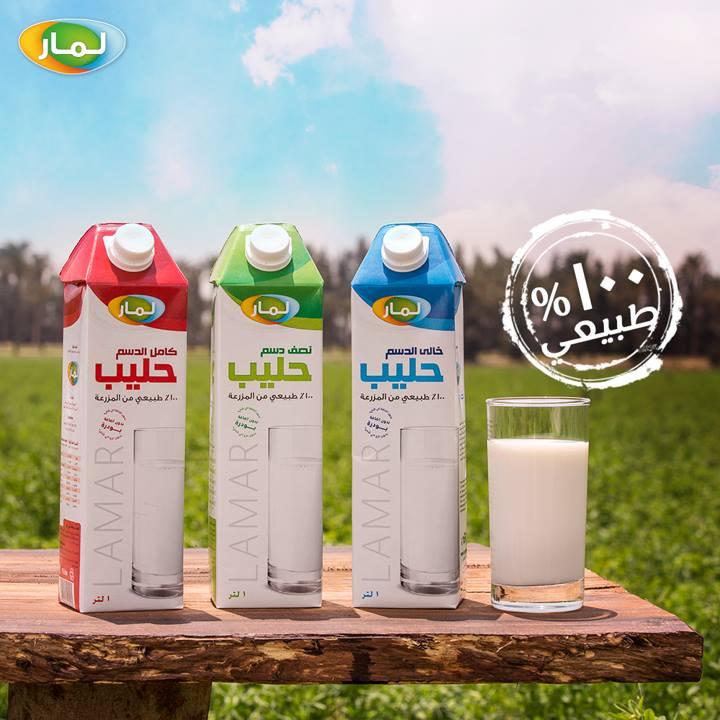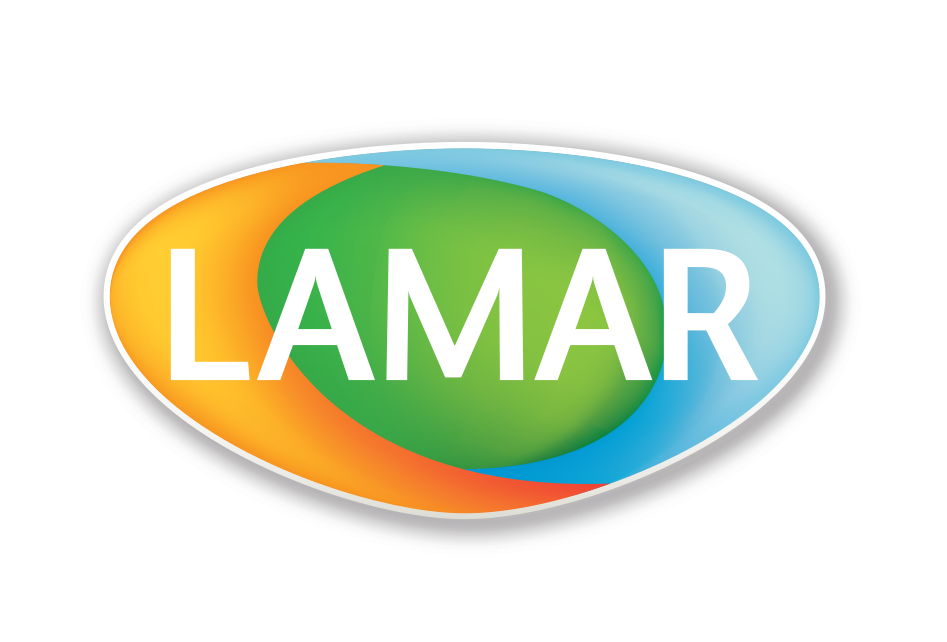 LAMAR milk logo
LAMAR milk logo symbolizes the three elements that go into the milk-making process. Each color symbolizes one of these elements: nature, water, and the sun
100% Natural
Our milk is 100% Natural with no added powder, no additives and no preservatives.
Our milk has no additives, no added powder, no preservatives and 100% natural. As a nutritious option, our milk is an excellent source of calcium and vitamin D, making it a healthy choice for you and your family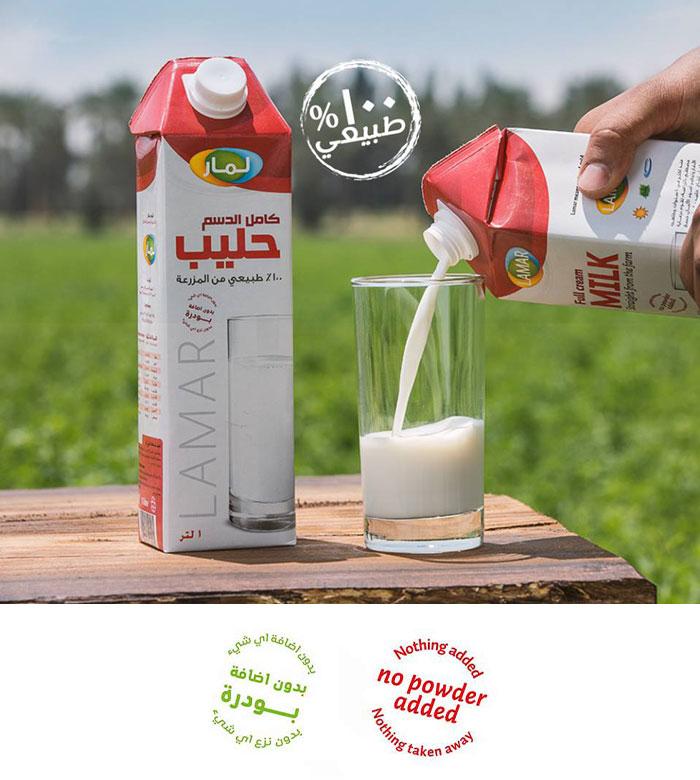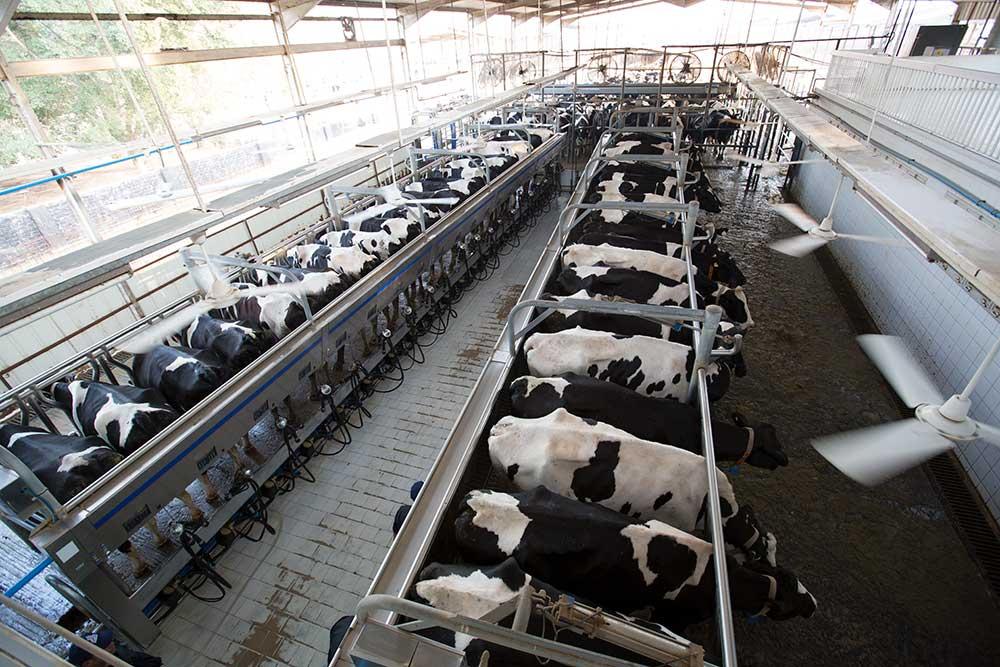 Best quality
Our aim is to continue to produce the best quality of milk in the market
Various Sizes
To appeal to various preferences we provide our consumers with different dairy products in various sizes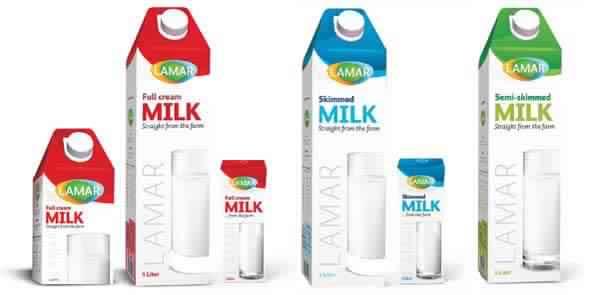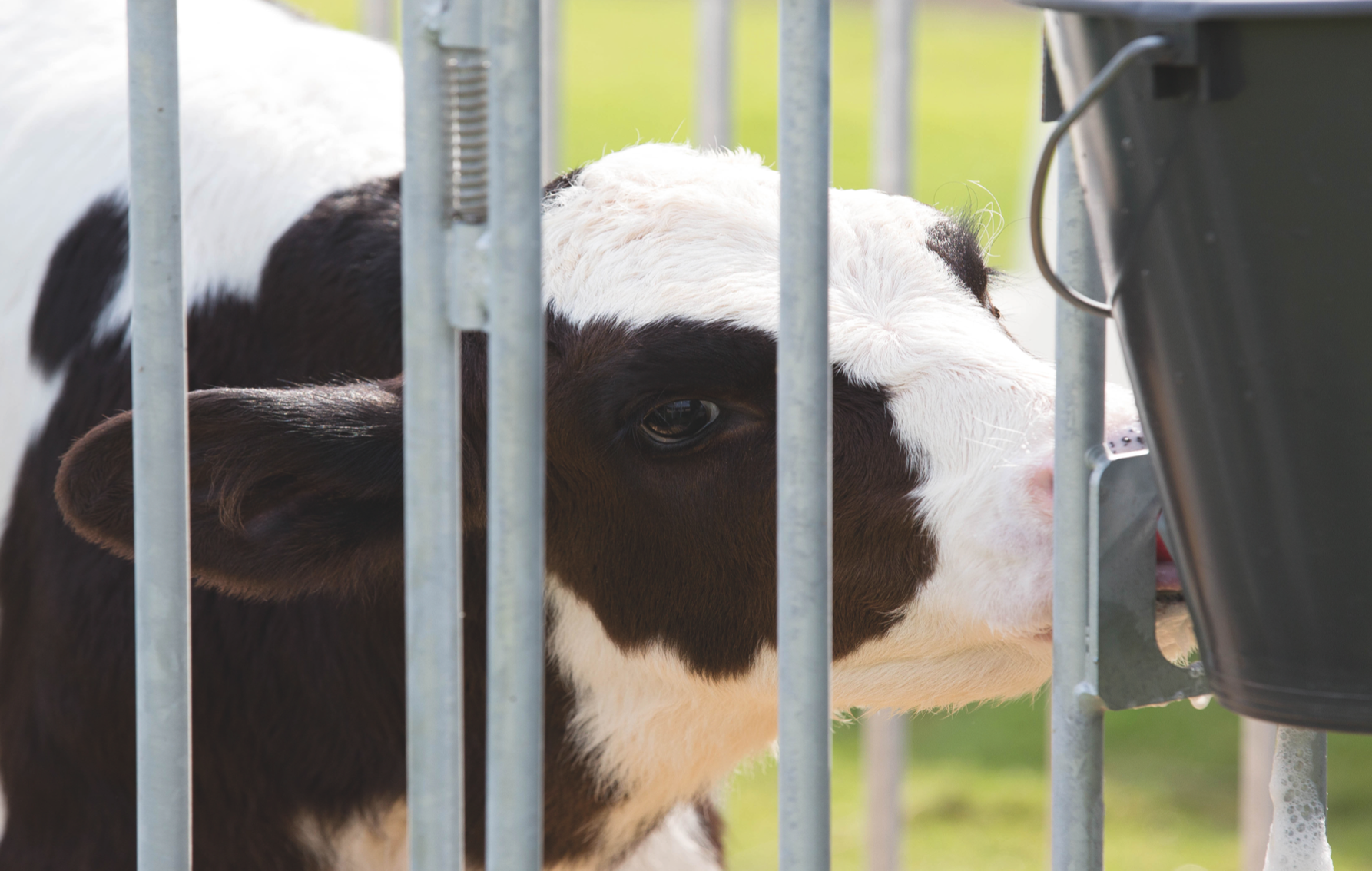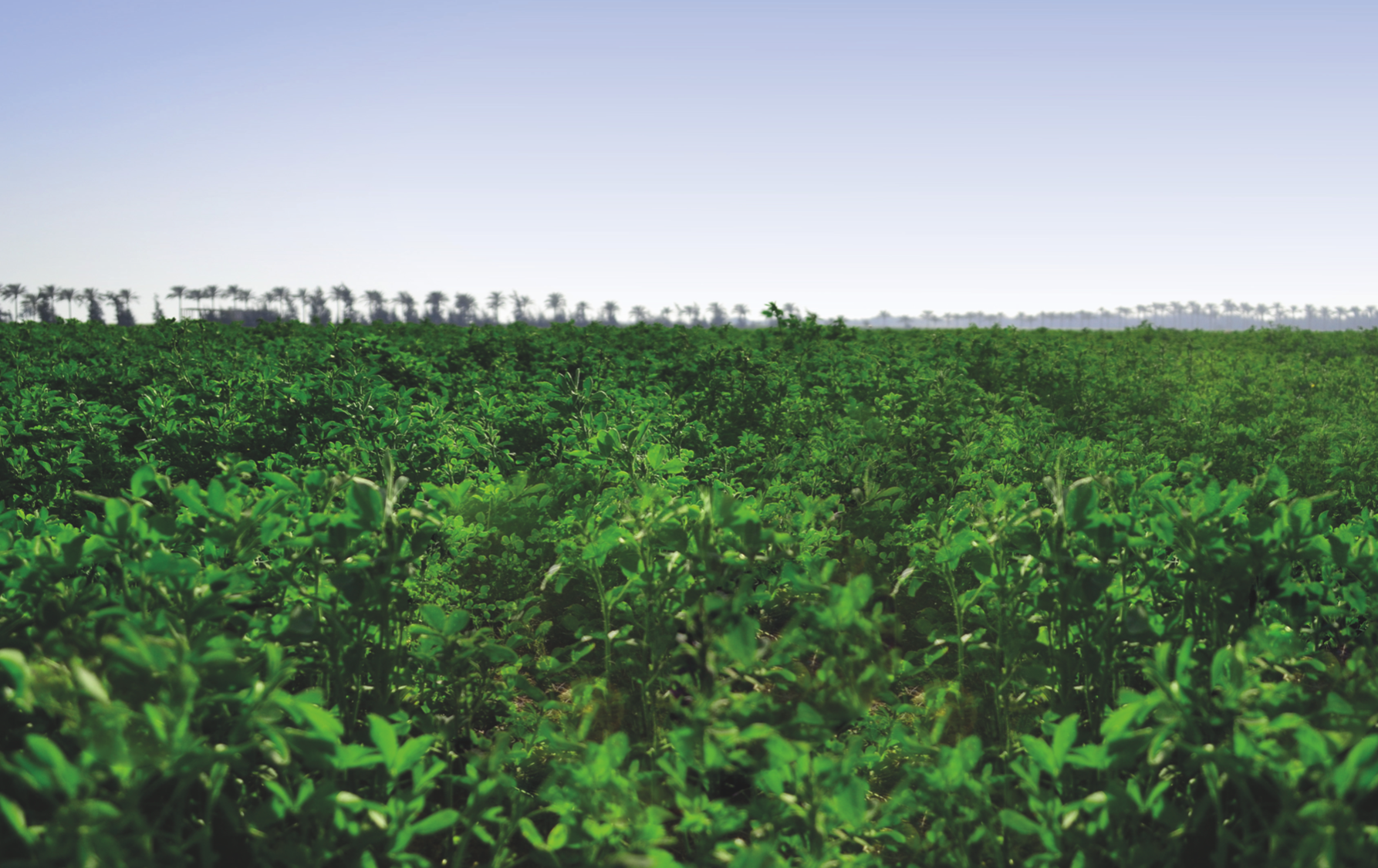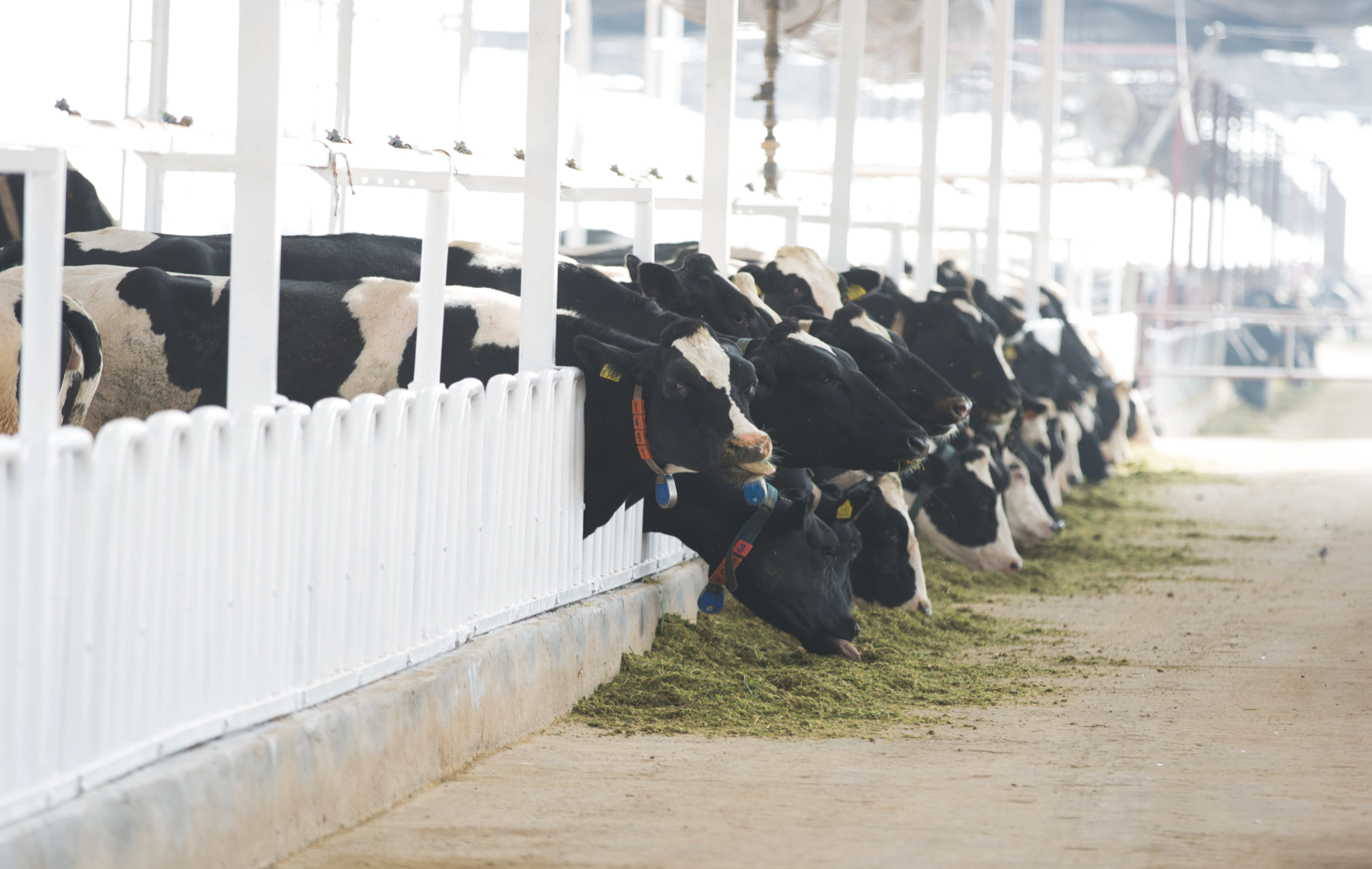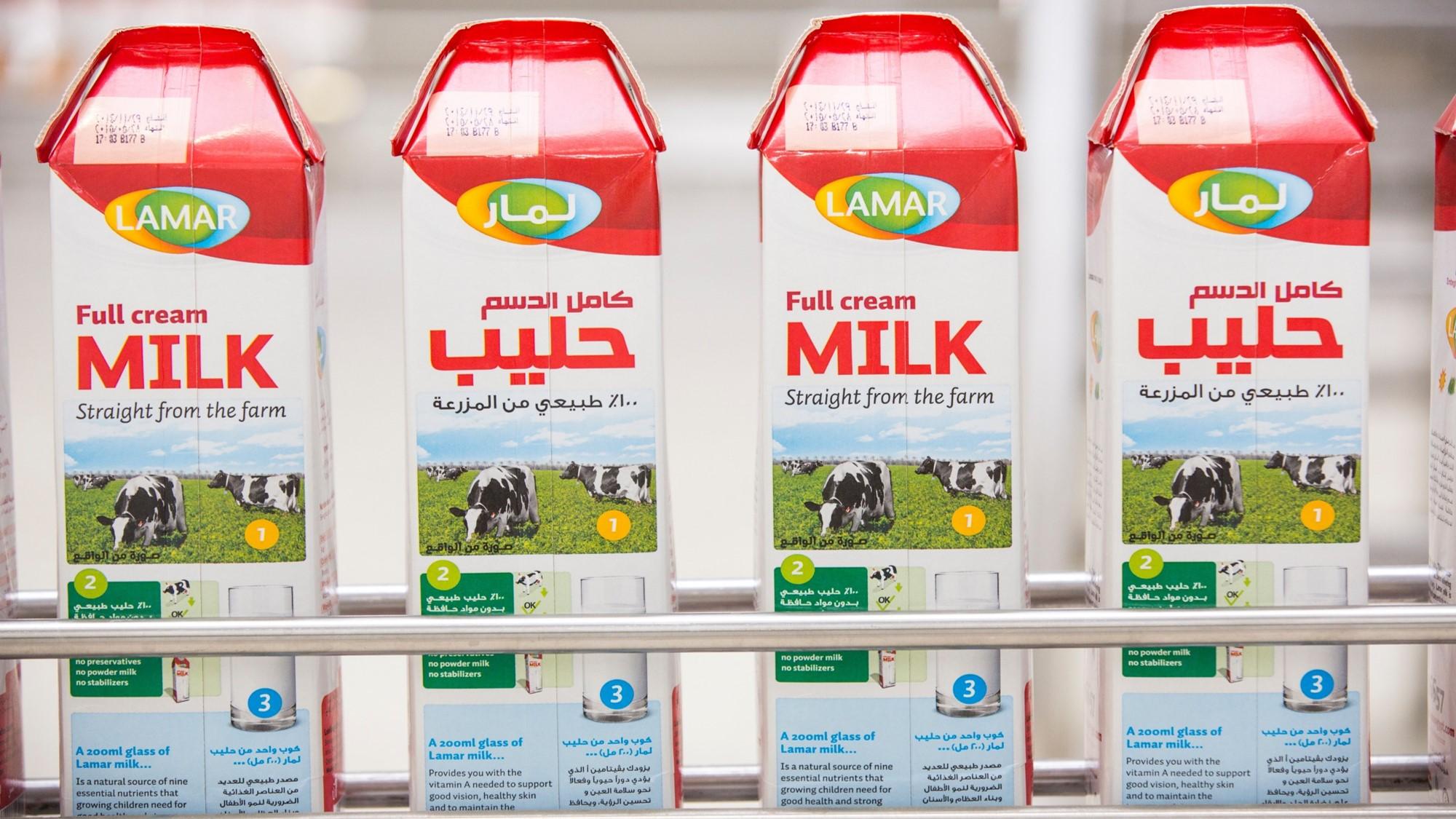 milk process
Providing fully integrated milk process in one place.
The entire milk process takes place on our farm. Starting from raising the calves, growing the crops to feed them, milking the cows, processing the milk and packaging it. All on the same premises… our farm.
This closed circle allows us to ensure the distinguished top quality of our product
In addition to with Alfa Delaval milking parlor and having the
highest Standards Industrial Facility which is 3 Tetra Pak filling lines: TGA A3 Flex
and TBA 19
Alternative Dairy products
Almond milk
Vegetarian
Naturally Lactose-free
Naturally low in calories
Free of cholesterol
Free of saturated fats
Fortified with calcium, vitamin A and D